Recovering The Past
Next
Iron Banner
Previous
In this year's Dawning Eva Levante returns to the City with her special event. She will bring various activities that in addition will give exclusive rewards. The event is active from December 17th 2019 and will end January 14th 2020.
The Dawning
Seasonal Winter Event
Eva Levante returns to the Tower with her oven. Active from December 17th, 2019 to January 14th, 2020.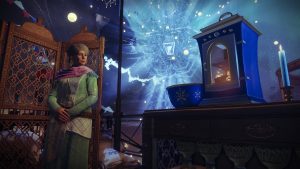 The Dawning Questline
Deliciously Cheerful Blueprint
Holiday Treats Emblem
Dawning Exclusive Triumphs
Essence of Dawning
Rewards
Dawning Exclusive Exotic Sparrow
Dawning Exclusive Armor
Dawning Miscellaneous Rewards
The drops above are random and are obtained from Winterdrift Engrams. The rewards are only obtainable during The Dawning.
What To Expect When Working With Us 
Our exclusive 300% Guarantee covers your satisfaction, cost and quality!
We are always accessible via contact us on our site, email and Facebook
Professionally managed and professionally staffed, you are working with a coordinated team
We will respond to your service inquiries within 24 hours
More Information

| | |
| --- | --- |
| Type | Raid |
| Tags | Destiny2 |